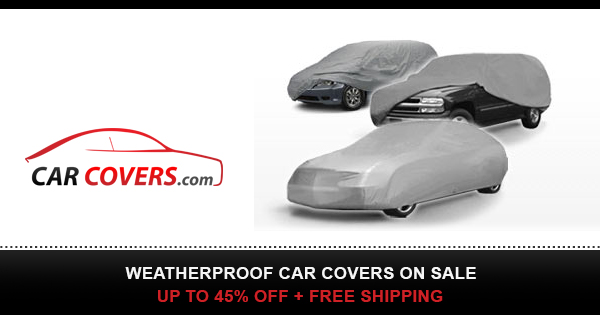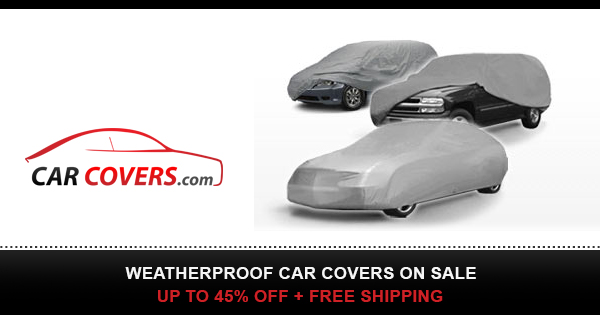 غطاء يحمي سيارتك من التلوث والصدمات والخدوش والمزيد
في بعض الأحيان قد يبدو الأمر كما لو أن كل شيء قد انتهى للحصول على سيارتك الثمينة! من الملوثات في الهواء التي يمكن أن تلحق الضرر بالطلاء وصولاً إلى الملوثات البيولوجية والصدمات والصدمات العرضية ، يمكن أن تكون السيارات معرضة بشكل لا يصدق.
لا يساعد الغطاء القوي في تنظيم الجو الذي يتم تخزين سيارتك فيه فحسب ، بل يمكنه أيضًا حماية سيارتك من مجموعة متنوعة من المخاطر. حتى السيارات المخزنة في المرآب يمكن أن تتعرض للتلف أو التلوث بشكل عرضي. يوفر الغطاء عالي الجودة طبقة حماية ترحيبية.
دائم للغاية
مثل كل شيء في مجموعة Spare Car ، فإن غطاء السيارة الحراري هذا مصنوع من مواد عالية الجودة. تم تصميمه بقوة ، وهو مصمم لتوفير سنوات من الحماية الشاقة.
يتم تركيب واقي غطاء السيارة المقاوم للماء والحراري مع منحنيات سيارتك
من أهم الميزات التي يحتاجها غطاء السيارة هو الملاءمة الجيدة. هذا الواقي متوفر في مجموعة واسعة من الأحجام والأشكال. مع تصميمات مختلفة لسيارات السيدان وسيارات الدفع الرباعي وهاتشباك ، فهي متوفرة أيضًا بأحجام مختلفة.
استخدم مخطط الحجم السهل الخاص بنا لمعرفة واقي غطاء السيارة المقاوم للماء والحراري الذي سيكون المناسب لسيارتك.
%88%d8%a7%d9%82%d9%8a-%d8%ba%d8%b7%d8%a7%d8%a1-%d8%ad%d8%b1%d8%a7%d8%b1%d9%8a-%d9%85%d8%b6%d8%a7%d8%af-%d9%84%d9%84%d9%85%d8%a7%d8%a1/
A Cover Protects Your Vehicle From Pollution, Bumps, Scratches, and More
Sometimes it can seem as if everything is out to get your precious car! From pollutants in the air that can damage the paintwork through to biological contaminants and accidental bumps and knocks, cars can be incredibly vulnerable.
A robust cover not only helps to regulate the atmosphere your car is stored in, but it can also protect your vehicle from a variety of hazards. Even cars that are stored in a garage can end up being accidentally damaged or contaminated. A good-quality cover provides a welcome layer of protection.
Highly Durable
Like everything in the Spare Car range, this thermal car cover is made from premium materials. Robustly constructed, it's designed to provide years of heavy-duty protection.
/