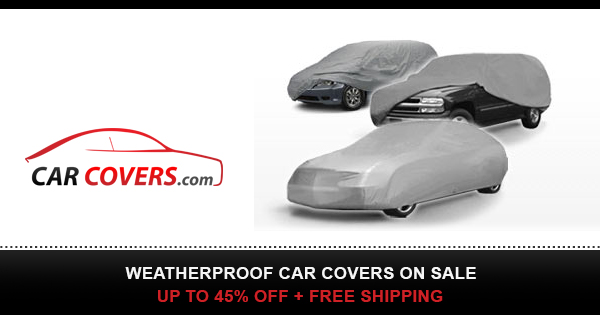 Car Covers :
When you're a car fanatic, keeping your ride protected and cared for is always a top priority. From always making sure it has a fresh coat of wax, to never letting it go over on its oil change. But sometimes you can't be prepared for everything that mother nature subjects your car too, and accidents do happen. So how exactly do you take it a step further so you can rest easy that your car is always protected? Well to start you need to get yourself a car cover!
In this video Greg goes through every detail of what you need to know when shopping for a car cover. And when we say every detail we mean it! Shopping for the right car cover can be confusing. There are tons of different brands, materials, and fitments out there on the market. And depending on where you store your car, and the climate that you live in, the type of car cover you need will vary. So, to make things easier on you Greg did his research and decided to share with you everything there is to know about car covers.
During this video Greg will discuss topics such as different fitment and usage types of car covers. Then he will even go into each protection category and tell you exactly what makes a car cover excel in each. But during all of it Greg will also share with you twenty plus car covers from industry leaders, including top performing models in each protection category.
So, if a car cover is on your wish list for your car, this video is a must watch. By the time your finished you will know every aspect about car covers, and hopefully found the perfect one to fit your needs and keep that ride of yours, just as new as the day you bought it.
Coverking Covers at CARiD.com:
Covercraft Covers at CARiD.com:
U
Check out more Tips and Tricks in our articles at CARiD.com:
Car Covers Shopping Guide
l
What Is The Best Outdoor Car Cover For The Climate I Live In?
l
Bubble Covers | The Ultimate Collector Car Protector
l
Five Reasons To Use An Indoor Cover On Your Garaged Car
l
Should I Get a Custom-Fit or a Universal Car Cover?
l