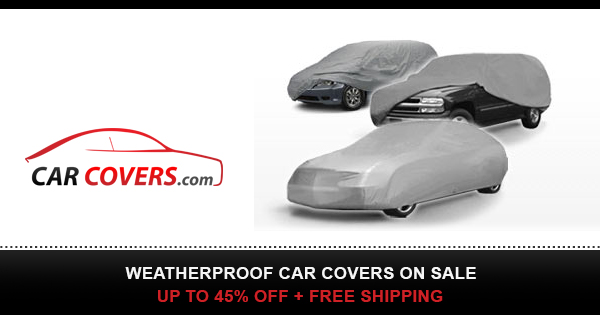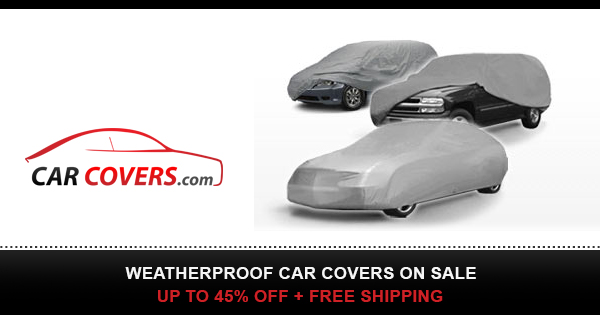 Kayme Car Cover for Automobiles Waterproof All Weather Sun Uv Rain Protection with Zipper Mirror Pocket Fit Sedan SUV Hatchback |Lavish Mart #YouTubeShorts #shorts
Buy From Here: D
Product Description
High-Quality Material
Kayme Car Cover is made of high quality material, more wear-resistant and tear-resistant. The high-density polyester fabric makes it perfect and long use for outdoor/ indoor against all weathers. And silver surface is high temperature resistant with reflecting high-sensitivity performance in hot summer.
Waterproof Car Cover
Made of high-strength and high-density material, 1200MM Water Pressure as umbrella against rain and keep long term waterproof
Practical Design
1 – Driver Door Zipper For Easy Access.
2 – Straps At Front & Rear To Protect Your Auto Cover Not Blown Away By Heavy Wind.
3 – Reflective Stripe Warm The People In The Night.
4 – Mirror Pocket.
Fast shipment
Kayme Send From Overseas Warehouse Will Deliver Faster Than From China .
【Russian】warehouse can send to Russian deliver about7-15days
【Spain】warehouse can send to Spain/ Portugal/ France/ Germany/ Italy/ Austria/ Luxebourg/Netherlands/ Belgium/ Czech Republic/ Denmaek/ Hungary/ Poland/ Slovenia/ Slovika will deliverabout7 days
【United States】warehouse can send to United States will deliver about7 days
#LavishMart #CarCoverforAutomobilesWaterproofAllWeather #BestCarCoverforAutomobilesWaterproofAllWeather #CarCovers
Disclaimer:-
*This Video Description may contains Affiliate Links. An Affiliate Link means I may be compensated if you make a purchase through my Link without any extra cost to you. It helps support this channel.
Thank you for your support!
Choose The Right Size
1.Confirm the car model is sedan hatchback or suv,Choose as car length .
2 Find the car model in the model table (in the end of page),that will show the right size
If you can not confirm the size,please contact us we will reply as soon as possible thanks
Size Table
3S – Sedan 420L X 170W X 145H CM
3M – Sedan 450L X 175W X 150H CM
3L – Sedan 470L X 180W X 150H CM
3XL – Sedan 490L X 185W X 150H CM
3XXL – Sedan 530L X 200W X 150H CM
2S – Hatchback 360L X 170W X 145H CM
2M – Hatchback 415L X 175W X 145H CM
2L – Hatchback 450L X 185W X 150H CM
2XL – Hatchback 485L X 185W X 160H CM
2XXL – Hatchback 525L X 190W X 180H CM
YM – SUV/JEEP 460L X 185W X 170H CM
YL – SUV/JEEP 485L X 190W X 180H CM
YXL – SUV/JEEP 510L X 200W X 180H CM