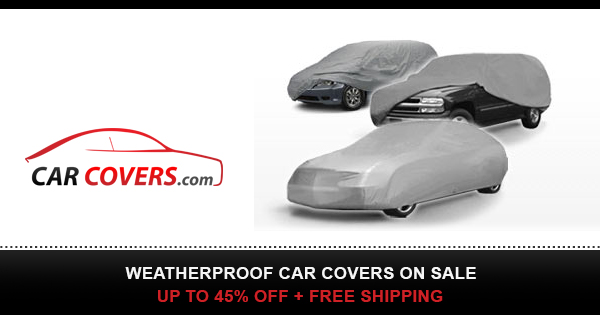 Chris Thile and Sarah Jarosz play a cover of The Beatles' song "Drive My Car" live in concert at the Mountain Winery in Saratoga, California on August 5, 2022. Drive My Car originally appeared on The Beatles' sixth studio album, Rubber Soul (1965). Thile and Jarosz performed as part of the American Acoustic tour headlined by Punch Brothers and Watchhouse (formerly known as Mandolin Orange). Joining them onstage was Nathaniel Smith (cello), who is currently touring with Watchhouse.
===============
Punch Brothers – American Acoustic live tour dates – with Watchhouse (2022):
July 27 – Bonner, MT @ KettleHouse Amphitheater
July 28 – Salt Lake City, UT @ Red Butte Garden Amphitheatre
July 31 – Portland, OR @ Pioneer Courthouse Square
Aug. 1 – Seattle, WA @ Woodland Park Zoo Amphitheatre
Aug. 3 – Jacksonville, OR @ Britt Festival Fairgrounds
Aug. 5 – Saratoga, CA @ Mountain Winery
Aug. 6 – Rohnert Park, CA @ Green Music Center
Aug. 7 – Los Angeles, CA @ Ford Amphitheatre
Aug. 17 – Northampton, MA @ Pines Theater
Aug. 18 – New Haven, CT@ Westville Music Bowl
Aug. 19 – Upper Salford Township, PA @ Philadelphia Folk Festival
===============
Sarah Jarosz official bio:
With her captivating voice and richly detailed songwriting, Sarah Jarosz has emerged as one of the most compelling musicians of her generation. A four-time Grammy Award winner and ten-time nominee at the age of 30, the Texas native started singing as a young girl and became an accomplished multi-instrumentalist by her early teens. After releasing her full-length debut Song Up in Her Head at 18-years-old, she went on to deliver such critically lauded albums as Follow Me Down, Build Me Up From Bones, and Undercurrent, in addition to joining forces with Sara Watkins and Aoife O'Donovan to form the acclaimed folk trio I'm With Her. Her fifth studio album, World On The Ground, produced by John Leventhal, went on to win the Grammy award for Best Americana Album. In 2021 Jarosz released the Grammy-nominated Blue Heron Suite, a much- anticipated song cycle which she composed after being the recipient of the FreshGrass Composition Commission. She will continue to tour in 2022 in support of both releases.
=============
Chris Thile official bio:
A virtuoso mandolin player, singer, composer, bandleader, and radio personality, Chris Thile is one of the leading lights of progressive bluegrass. A founding member of Nickel Creek and Punch Brothers, he's been at the forefront of bluegrass, creative folk, and roots music since debuting in the late 1980s. He has also issued an array of acclaimed solo albums, including 2004's Deceiver and 2006's How to Grow a Woman from the Ground. Thile took home Grammy Awards for his work with Nickel Creek (2002's This Side), his genre-bending collaboration with cellist Yo-Yo Ma, bassist Edgar Meyer, and violinist Stuart Duncan (2011's Goat Rodeo Sessions), his duo album with Meyer (2014's Bass & Mandolin), and with Punch Brothers (2018's All Ashore). He has also collaborated with the likes of pianist Brad Mehldau, banjo player Béla Fleck, and singer/guitarist Michael Daves, among others. Between 2016 and 2020, Thile hosted NPR's A Prairie Home Companion (later titled Live from Here), and in 2021, he released his first entirely solo album, Laysongs.
=============
Nathaniel Smith official bio:
Nathaniel Smith has transported the cello into multiple genres and styles by transcending traditional cello technique and transforming the role of the cello. Born in Brandon, Mississippi, Nathaniel studied classical cello and enriched his approach to playing through local jam sessions and attending musical gatherings around the country. Living in Nashville, TN, Nathaniel's cello tracks can be heard on many albums, including Sarah Jarosz, LauraViers, Abigail Washburn, Jars of Clay, and Camera Obscura. Nathaniel has performed nationally and internationally with various artists including Mark O'Connor, Natalie MacMaster, Abigail Washburn, Bela Fleck, Darol Anger, Steve Martin, and Jeremy Kittel. He has toured extensively for the past 5 years with Sarah Jarosz performing on Austin City Limits, Conan, The Late Late Show with Craig Ferguson, as well as National Public Radio and A Prairie Home Companion.
============
Drive My Car lyrics:
Asked a girl what she wanted to be
She said baby, can't you see
I wanna be famous, a star on the screen
But you can do something in between
Baby, you can drive my car
Yes, I'm gonna be a star
Baby, you can drive my car
And maybe I'll love you
I told that girl that my prospects were good
And she said baby, it's understood
Working for peanuts is all very fine
But I can show you a better time
Baby, you can drive my car
Yes, I'm gonna be a star
Baby, you can drive my car
And maybe I'll love you
Beep beep, beep beep yeah!
Baby, you can drive my car
Yes, I'm gonna be a star
Baby, you can drive my car
And maybe I'll love you
Written by Paul McCartney / John Lennon