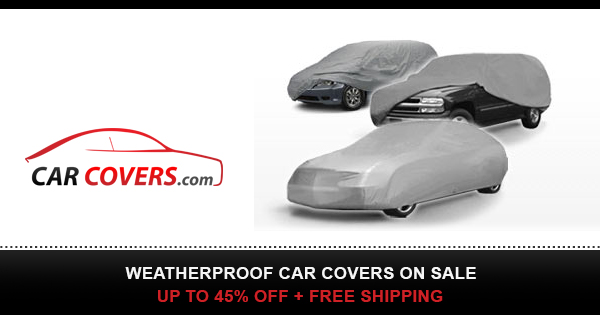 Covercraft Reflec'tect Silver Custom Car Cover at :
A solid car cover is a must have for any automotive enthusiast. It doesn't matter if you keep your car in the garage or outside, you invent a lot of time and money into your vehicles and you want to do all that you can to keep it safe and protected. Well the team at Covercraft knows exactly how to build quality car covers to keep it protected inside and out. And in this video Greg from CARiD.com is back in the shop showcasing their very effective Reflec'tect outdoor car cover.
UV Reflective. Covercraft knows that to build a car cover that can really withstand UV rays you can't just use any material. That's exactly why they chose to construct their Reflec'tect car cover using a silver coated UV reflective outer layer. This outer layer allows this cover to protect your vehicle against excessive heat and strong UV rays.
Perfect Fit. Every single Reflec'tect car cover that Covercraft manufactures is designed for your specific vehicle. So every side mirror, antenna location and curve of your vehicle is accounted for. Meaning that not only will this Reflec'tect car cover keep it protected, but its also going to provide you with a perfect fit.
Four Season Protection. Covercraft designed their Reflec'tect car cover to provide exceptional all-weather protection for any time of the year. So it doesn't matter if it's a hard down pour, a foot of snow, or even blistering 90 degree heat. The Reflec'tect is more than capable of keeping your vehicle protected in all of it.
Shop Car Covers at CARiD.com:
b