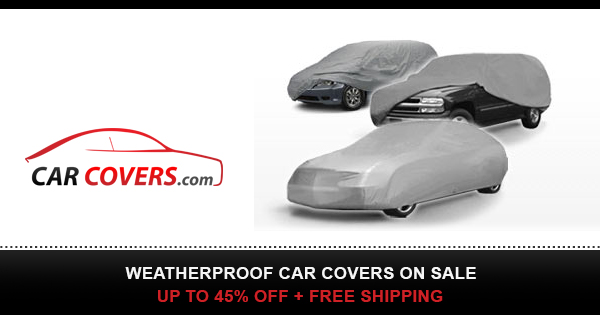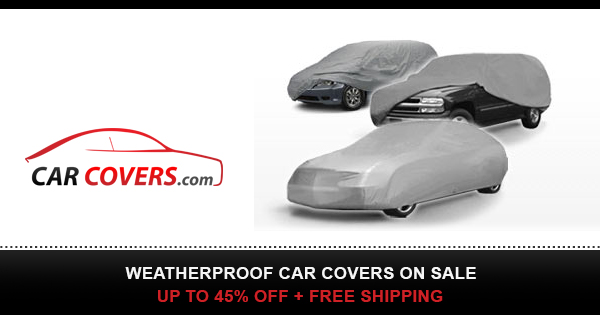 For more information visit Car Cover World:
r
Developed primarily for intense sun environments and long-term storage, WeatherShield®HD uses heavier denier thread for maximum UV opacity. Approximately 40% heavier than WeatherShield®HP, the 300 denier fiber construction results in almost double the tear and tensile strength, finished with the same great EPIC® by Nextec encapsulation process.
Who should use WeatherShield®HD? People who live in intense sun climates and along the coast will benefit most from this extreme-performance fabric, as well as RV owners seeking the best cover for long-term storage.
WeatherShield HD car cover is not as compact as WeatherShield HP and the heavier fibers aren't as silky-smooth but, for maximum performance in harsh environments, you can't beat WeatherShield HD.
Dramatic Rain Dispersion – Fabric sheds water as soon as it hits the cover.
Superior Dry Time – Because the fabric sheds moisture, just shake the cover and it dries in minutes (HD fabric is heavier and requires additional drying time).
Breathable – Allows any heat, moisture or condensation under the cover to easily escape.
UV Resistant – Special additives to the encapsulation formula reduce fabric UV degradation.
Superior Paint Finish Protection – Silicone polymers used in the encapsulation formula help create a silky-smooth finish that's even less abrasive than flannel (HD uses heavier denier thread which is not as smooth).
Packs Small – Cover packs into roughly 1/3 the volume of multi-layer fabric covers (HD covers are bulkier).
Easy Care – Wash and dry at home…most mid-size covers will fit in home washers and dryers – and, unlike non-woven materials, they can be thrown in a dryer.
Durable Fade-Resistant Base Fabrics – Premium solution-dye fibers mean the covers resist fading and hold their color longer.
5 Year Warranty