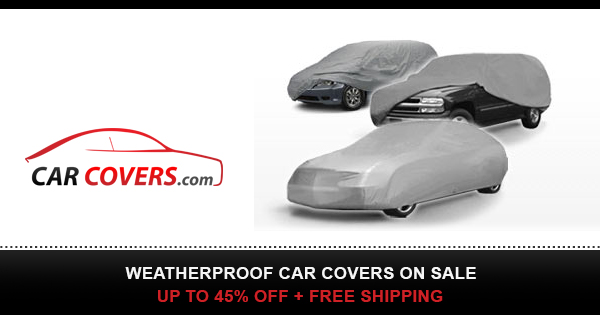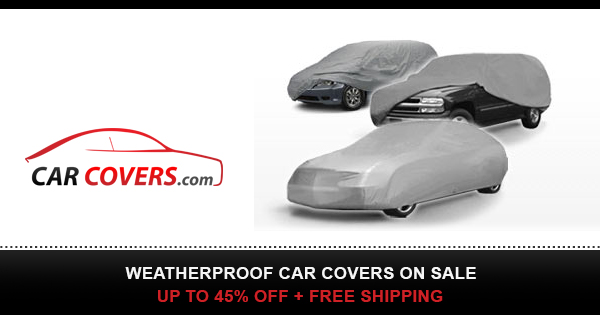 Click for more info and reviews of this Covercraft Custom Covers:
l
Check out some similar Custom Covers options:
m
m
Don't forget to subscribe!
v
Full transcript: x
Today we're going to be taking a look at the cover craft line, and weather shield HP custom fit outdoor vehicle covers. Do you leave your vehicle parked outside or stored for long periods of time The cover craft weather shield offers the best kind of combination of all weather protection and fade resistance. You'll never have to worry about dust, dirt, tree sap or bird droppings again. They're custom designed covers so you can order one that fits your specific vehicle. It's a snug fit so you can be sure it will stay in place. As you can see it's pretty windy here, and our car cover is not going anywhere. It's constructed of a durable epic by next check dynamic polyester fabric, that's gong to breathe to allow moisture and heat to escape from underneath the cover. The woven fabric is machine washable and dry-able. It folds up compactly to fit in your trunk. It sheds water quickly and easily and dries off in minutes, because let's face it you never know when it's going to rain.
Now that we've got all the features I'm going to show you how it's installed, so it's rolled up like this straight out of the box. Let's go ahead and drape it over our car, so we'll start out rolling out like this. Now before you get too far it's important to know which way is the front, and which way is the back, so the front is gong to have a pattern number sewn into the cover. Right here, so now that we know it's facing the right way let's go continue folding it out. Now as we continue to unfold it you can see that the front is labelled front. We can start bringing our pockets around for our mirror. Now it's always important to make sure you do your mirrors first before you stretch it over the front and rear.
I'll continue bringing it around making sure that it's tucked underneath our bumper, and you can see how it's starting to take shape around our car. Now it's a custom fit so as we do the back you're really going to start to see it take shape. Lastly we'll go ahead and take our included rope, put it through one grommet. Tie a little knot, then we'll run it underneath and connect the other grommet. This is going to help prevent the wind from lifting our cover off. Beautiful, we're all set, and that's going to complete our look at the cover craft line weather shield HP custom fit outdoor vehicle covers. You can find this and everything else right here at etrialer.com What's up man..