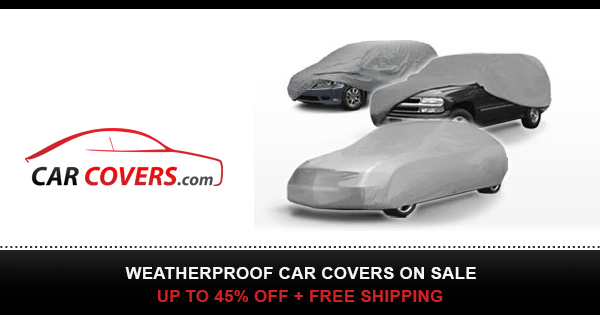 EvanNex CAR COVER FOR TESLA MODEL S Review
======================================
EvanNex.com has one again sent us another custom aftermarket Tesla product to review. So here it is! Great custom fit cover! and $500 Cheaper then Tesla's!
See bottom of Box for EvanNex's product description, and this link to be taken to the product page on EvanNex site:
►
►
►
► Kman's Approved Product Store
islandbayy@yahoo.com
414-807-8354
Big Car Theft by Audionautix is licensed under a Creative Commons Attribution license (
Artist:
Protect your Tesla Model S from the elements when you park it outside, and protect it from dust, grime and even potential scratches when you're parking inside. Our Car Cover, available exclusively at EVANNEX®, has been custom-designed for the Tesla Model S. It is cut to fit Model S contours and has mesh openings to allow appropriate cooling air flow while charging your vehicle. It also has a specific opening (with velcro closure mechanism) to accommodate the Model S charging door. Made of an aesthetically pleasing high-grade, waterproof fabric for strength and durability and lined to protect your vehicle finish, the Car Cover is certified for both outdoor and indoor use. The Car Cover comes standard with a custom designed carrying bag.
Dimensions and shape: The Car Cover has been specifically designed to fit the exterior shape of the Tesla Model S. Therefore when deployed the Car Cover takes the overall dimensions of the Model S (approximately 196 inches (4.97m) L x 87 inches (2.21m) W) X 55 inches (1.39m) H). The fabric implementation, cut to accommodate seams, cut shapes, and other cut and sew considerations is approximately 267 inches (6.80m) L x 148 inches (3.76m) W at maximum dimension as a 2D pattern.
Material: The car cover is fabricated from water-resistant PVC 210 GSM fabric with composite cotton lining. All structural seams are double stitched for strength.
Carry Bag: The Car Cover carry bag is 19.6 inches (50cm) L x 19.6 inches (50cm) W x 11.8 inches (30cm) H and is made from high strength, black 600D polyester fabric with white piping. It uses a zipper closure and has handles to facilitate carrying.
I bought a low cost generic cover, but it fit poorly and didn't accommodate charging. Your car cover have been designed to fit the Tesla Model S exactly, right?
Right! Our Car Cover has been designed specifically for the Model S to fit the vehicle and accommodates charging with no problem.
Why are there mesh cutouts at the front wheels and front air dam?
To allow airflow that is required for safe vehicle charging. There is also a mesh cutout at the front air dam for the same purpose.
Can I access the charging port?
Absolutely! The CarCover has a fabric 'door' (actually it's a flap) that is hinged to the Car Cover body. It covers the charge port and can be opened to enable charging. When not in use, it is swung closed and attached securely with hook and loop (velcro) fasteners.
Is there any danger that the car cover will scratch my Tesla Model S?
Absolutely not. We went to the extra expense of lining the entire car cover with a soft, cotton fabric. The soft fabric protects the vehicle finish.
Is the car cover easy to put on and take off?
Yes. We recommend loosely laying the car cover longitudinally along the hood, roof and trunk hatch of the Model S. The front contains the wheel and air dam mesh openings. Pull down each side near a side mirrors and cover the mirrors. Then work forward to cover the hood, using the lower elastic in the area of the air dam to fix the cover. Move backward across the trunk hatch to secure the rear using the elastic at the rear bottom of the Car Cover. For removal, simply reverse this process. Check out the 'Installation' tab and corresponding video for more in-depth instructions.
If I walk by the car with the Model S keyfob in my pocket and the door handles extend, will that present a problem?
No. The car cover has been designed for a custom fit, but there is enough slack to accommodate the door handles when they are in the extended position.
My Tesla Model S has a spoiler, will the Car Cover fit?
Yes! We designed the Car Cover to fit a Tesla Model S with enough "slack" to accommodate either a factory spoiler or any common aftermarket spoiler.