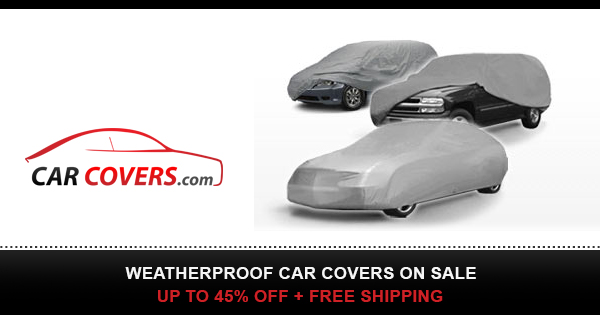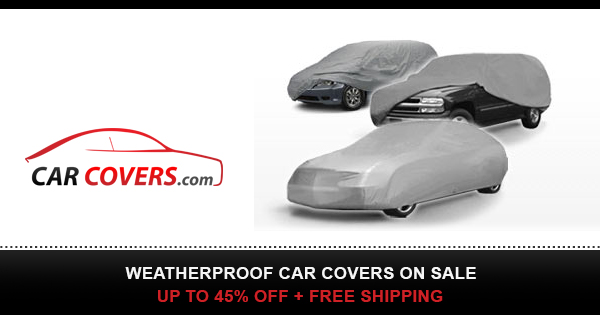 http://www.ez-cover.com is a car cover exclusively made to North America, this patented car cover will turn car lovers, into 'car-cover' fanatic for life! This automatic car cover , is a kind of semi-automatic car cover, that goes on-and-off your car, quick and easy; protecting it from the many elements, while making your life much easier in the process. It is manufactured to the highest-quality standards for this highly-durable, affordable, and waterproof car cover.
It is extremely light-weight, made from an interwoven polyester fiber called Taffeta. This industrial grade 210T yarn count, double-coated, polyester fabric, is not only waterproof, tear-resistant, UV-resistant, flame-retardant, wrinkle-proof, shrink-resistant, but even, anti-static! It has been designed and used for awnings, waterproof linings, liners, car covers, tents, and even umbrellas!
This EZ-Cover material is strong, machine washable safe, and form-fitting; designed with over 176 size combinations! They come in 6 popular colors and styles, suited to your exacting preference and car cover needs. EZ-Cover is durable enough to last for many years; safeguarding your car from the ravages of the suns' penetrating rays and scorching heat! Sun exposure will undoubtedly cause your paint surface to fade and eventually bubble; while the interior of your car, the leather or vinyl, to ultimately blister and crack!
One of the most popular styles is a silver-coated cover, made to reflect the suns intense rays, while keeping the interior of your car cooler in the process. Did you know that the surface temperature of your vehicle can reach temperatures upwards of 200 degrees Fahrenheit? Incredible, how hot it can get both inside and outside your car, as it sits in the sun, hour after hour, and day after day!
The design of this cover also guards your car from rain, acid rain, bird droppings, tree sap, and any other light-flying debris on your street or in your driveway. It is semi-automatic; and, can cover and uncover your car either which way, in 18 seconds flat! While keeping you and your clothing free and clean, from the car covers' wet/dirty deposits. That's why EZ-Cover is called, "The Quick and Easy Car Cover".
Check out what this amazing car cover can do for your cars' factory finish today. EZ-Cover is the only car cover that will save you money, save your car from exterior and interior damages, while at the same time, help save our fragile environment, by needing much less car washings in the process.