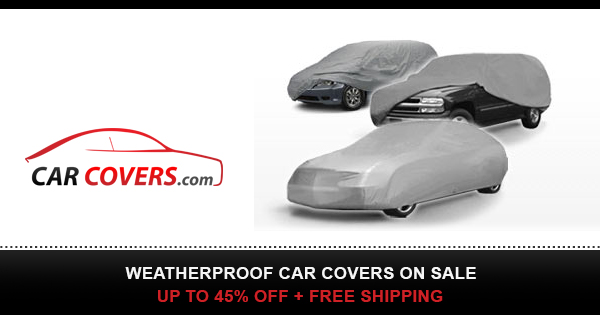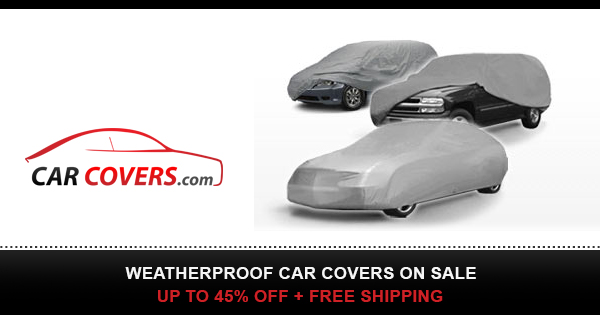 Car covers don't have to be one size fits all; at Covercraft we have a library of over 80,000 patterns to fit virtually any vehicle. From classics trucks and motorhomes, to custom cars, motorcycles and even race cars. Chances are that we have a perfect fit for your ride already tailored. But if you need a truly custom cover made for your unique vehicle, Covercraft has made it easy to order.
We've created dozens of dimension sheets for nearly every vehicle type. Visit to download the right sheet for your vehicle. And with that, painters tape and a tape measure, you are on your way to taking the measurements for your own Covercraft car cover.
First use small tape squares to mark measurement locations on the car that correspond to the location on the dimension sheet. We'll use these squares to measure length, width and height. Each square should be place at a point that can be seen from both profile and top down views of the car. First, we'll measure length both from square to square, as well as the over all length of the car. Record these measurements on the dimension sheets from top to bottom.
When measuring for specialized vehicles, the dimension sheet will typically include the rear spoiler and any additional components to the rear of the car. Special circumstances, you can add those measurements to the sheet. Next we'll measure height from each tape square to the ground. That goes into the next column starting from the top. Lastly, we'll measure the width at each location. You can either measure from the cars central line and double it or if you have someone assisting you, you can measure across the same point on the opposite side of the vehicle.
The dimension sheet is complete when each location has a measurement listed for length height and width.
Covercraft offers a wide range of indoor and outdoor fabrics to meet your needs. For more information on our extensive library of existing patterns, ordering a custom cover or if you have any questions about measuring your own vehicle, visit Covercraft.com or give us a call at 1-800-4-COVERS (800-426-8377)