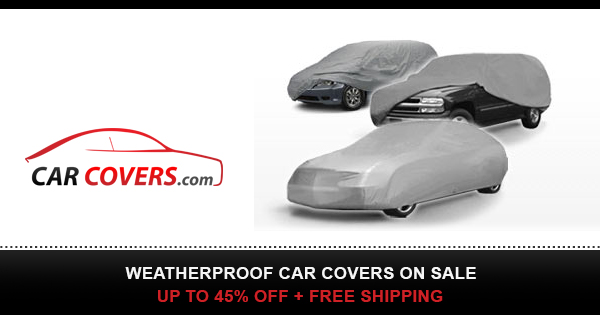 Subscribe for New Mustang & F-150 Videos Daily: t
Deluxe Custom-Fit Mustang Car Covers from CoverCraft offer even more extended protection over their Ready-Fit Covers for your car from life's unavoidable inhospitable storage condition, available at: l
Practical Coverage. If you want to cover your Mustang as a way to protect the paint and finish, plus other exterior components, from the elements and whatever else, check out this Covercraft Deluxe Custom-Fit Car Cover. It features the official 50th Anniversary Logo for the Mustang, which is a nice styling touch. Even better, you get better coverage and protection than with regular car covers, so you can rest assured your ride will keep looking great. This cover is made to fit on 2010 to 2014 Ford Mustang GT and V6 models, plus 2010 to 2012 Mustang GT500s, and it works for both coupes as well as convertibles. Durable Material. Covercraft uses a three-layer fabric to guard against the elements, including dust. The top and bottom layers are perforated to allow breathing, but the middle layer is a film that acts as a barrier against dings and moisture. This cover will survive being used outside, but you can put it on your garaged vehicle. Custom Fitment. Because this car cover has been designed to fit your Mustang perfectly, you will not have any problems with getting it on your vehicle. The hardest part is just figuring out which end is which. Plan on the installation taking just 10 minutes.
Mustang Fitment: 2010 2011 2012 2013 2014
—————————————————————-
Make sure to Follow AmericanMuscle for the latest Ford Mustang news, videos, pictures and content!
SUBSCRIBE at s
Facebook: e
Twitter: e
Google+: e
Instagram: m
AmericanMuscle.com is your aftermarket Mustang authority! We carry a huge selection of aftermarket Ford Mustang performance parts and styling accessories. With free shipping within the United States and best price-matching and customer service in the industry, we have you covered for your latemodel 1979-2015 Ford Mustangs. Make sure to talk to one of our Mustang Experts if you have any questions or want help planning your Mustang project or Mustang build!
m