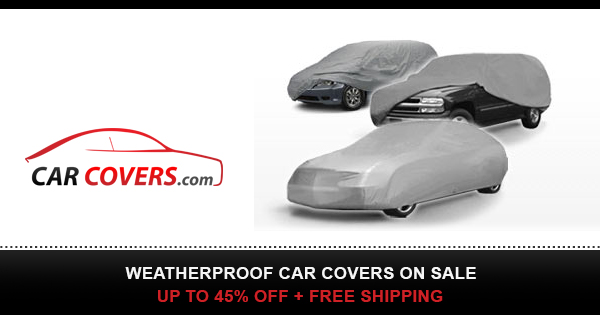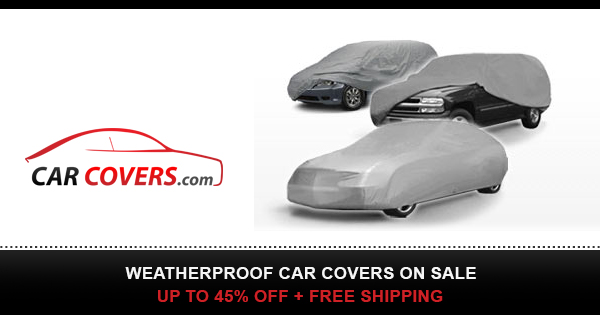 4Knines makes durable high quality dog car seat covers, cargo liners and other accessories to make traveling with your pet easy and mess free. 4Knines stands behind all their products with awesome customer service and a satisfaction guarantee. www.4Knines.com
Many pet lovers struggle between their love for a clean vehicle or their love for their dog. In most cases, their love for the dog wins, and it becomes obvious to guests when they see all the fur on your seats.
Fortunately, there is a quick and easy way to dog-proof your car interior. Stop using that old blanket or towel on your seats that never stays in place when your pup jumps in. Find a style from 4Knines' selection of dog car seat covers that fits your vehicle and your travel needs. A 4Knines cover takes seconds to install and will keep your car seats spotless while providing a more comfortable ride for your pooch.
Between the quality craftsmanship and heavy-duty fabric, these dog car seat covers protect your car seats from your pooches' tough claws and fur. Durable stitching keeps the material intact and comfortable no matter how many times they use it.
Types of Dog Car Seat Covers
4Knines sells several types of dog car seat covers, whether you're looking for a cargo liner for your SUV, truck seat covers, or rear car seat covers that can fit in any standard vehicle.
Other dog car seat covers available include front seat covers if your pooch loves to ride shotgun next to you, as well as car door covers for the pooch who loves to hang out the window and get fur on your door. We caution against rolling the windows down when door guards are installed.
How to Choose a Dog Car Seat Cover
If you are in the market for a dog seat cover, be certain to look at the features before choosing just any generic brand.
First, you should make sure it fits your vehicle; cars and trucks, for example, often require different sizes for a proper fit.
Next, make sure the seat cover is waterproof. This will help you keep your car dry after playtime at the beach, or if your pup has an accident on the road.
If you have a crew cab truck, 4Knines offers unique seat covers and floor hammocks specifically designed for crew cab trucks with fold up seats.
One important feature you may not have considered when choosing a dog seat cover is if you would like the ability to access the middle seatbelt, middle arm rest, or split fold down seats with the cover in place. 4Knines has patented Split-Tech covers that allow for these enhanced convenience features in their Split Rear Seat Covers and Split Cargo Liners.
Finally, make certain the seat cover is made from a durable, quilted fabric. Not only will this last longer, but it will be more comfortable on your dog's joints. There is a reason 4Knines covers outperform and outlast the competition, they use the highest quality components and pair it with expert craftsmanship that has been refined and perfected over the past 10 years.
What is the Difference Between a Seat Cover and Dog Seat Cover?
Unfortunately, not every seat cover will give you the same benefits as one made specifically for dogs. The difference between these different types of seat covers is in the fabric and durability.
The 4Knines brand dog seat covers help keep your vehicle protected with heavy-duty, waterproof fabric. The unique K9-Shield waterproof, non-slip layer in 4Knines covers protects seats from spills and stains.
Regular car seats do not have these features, and will tear under an anxious dog's pacing, or may leak or stain if they have an accident.
4Knines: The Best Dog Seat Cover
We supply a range of dog car seat covers, all with a focus on superior quality materials that are built to last.
These covers stay in place with days of consistent wear, allowing you to keep your dog seat cover in the vehicle for daily trips to the dog park or over extended trips with your dog.
When you're done, these covers are easy to detach and clean; and installing them again only takes a few seconds.
Made For Dogs by Dog Lovers
4Knines is dedicated to keeping you and your dog comfortable and safe. For many pet owners, this means keeping fur off the interior of your car. For others, it might mean keeping your pup's joints comfortable during the routine car ride to the vet.
No matter what you are looking for, 4Knines is the top choice for pet owners looking to spoil their dogs. All products on-site have been designed for dog lovers, by dog lovers, so you can always trust the quality of these accessories. Choose from affordable dog car seat covers and other accessories like slip leads and harnesses.
Order your dog accessories today and see why 4Knines is consistently called the best brand for dog lovers. Nothing but the best for your best friend!